Running a restaurant comes with many challenges. In addition to providing great food and service, restaurant owners also must think about protecting the business. Accidents, injuries, storms, or other issues can unexpectedly cause expensive damage or legal problems. Without enough insurance, even one big claim could force a serious restaurant owner to close forever. Figuring out a restaurant business insurance cover can seem complicated with so many options. Restaurant owners want to save money and control costs, but not having the right coverage is riskier. The good news is that research helps tailor affordable business insurance plans custom to each restaurant owner's needs.
This guide discusses common business insurance for food service. We'll look at important business owner's policy types like property, liability, and workers' compliance. Things like how much they cost and factors affecting rates are covered, too. Tips for finding quotes are included. Resources can also help understand ongoing responsibilities and claims processes. With research, restaurant owners everywhere can make informed choices to safeguard their livelihoods and budgets.
General Liability Insurance for Restaurants
General liability restaurant insurance cover is probably the most important property insurance policy for restaurants. It covers you if a customer or employee gets hurt in your restaurant and sues you. Injuries can happen easily in busy restaurants. Things spilled on the floor, like food or drinks, can cause someone to have slip-and-fall accidents, too. Machines could also break down and hurt someone. And if food poisoning was reported from contaminated food on your menu, that's a potential claim, too.
Most general liability policies payout at least $1 million but can go higher depending on your business property and needs. The cost differs between restaurant insurance based on details like your seating size, staff numbers, and building features. Chains usually have minimum amounts set in their contracts next insurance, too.
On average, independent places pay around $2,000 per year for liquor liability coverage, while bigger chains pay $5,000 or more. Insurance companies look closely at your risks to set the rates. Importantly, liability coverage doesn't just pay bodily injury costs if a court says you're at fault. It also covers your legal defense fees if you get taken to court, which can get very expensive. The insurer handles lawyers and other legal fees, which takes a big worry off your mind.
Property Restaurant Insurance Cost
Protecting the facilities and assets of a business property from losses due to lawsuits and crime-related financial losses like property damage due to fire, wind damage, and vandalism. This helps cover rebuilding or repair costs if the business property, building itself, or owned equipment inside experiences covered causes of destruction or theft. IT and business interruption insurance also provide access to funds to help resume business operations as quickly as possible through endorsements like business interruption coverage.
Standard commercial property insurance policies will cover the physical structure housing the restaurant business if owned by the operator. This includes features like the roof, plumbing, electrical wiring, and built-in appliances. Contents inside, like owned furniture, supplies, and décor elements, are also covered for replacement value. Having current photo/video documentation of these items helps expedite any claims process.
Additionally, most commercial property insurance policies can be tailored with optional added provisions. For example, business personal and commercial property insurance coverage extends protection to personal vehicles to cover removable items like chairs, smallwares, and electronics taken off-premises. Valuable equipment may warrant schedules of increased limits as well as equipment breakdown coverage. Coverage for loss of lost income or for lost income or wages during rebuilding is also highly recommended.
Typical annual premium costs for commercial property insurance will fall in the $1,000 to $3,000 range on average, depending on factors like location risks, age and construction of the building, square footage, security features, and amount of contents insured. Higher-risk areas may increase these rates. Maintaining regular maintenance and safety practices can also positively influence underwriting decisions over time.
Restaurant Workers' Compensation Insurance
No matter how much restaurant insurance or how diligent a business owner policy, a business owner's policy, owner policy, and managers are about maintaining safe conditions. Accidents and customer injuries can, unfortunately, happen in a busy work environment like a restaurant. Protecting employees in the event of on-the-job injuries is the role of workers' compensation insurance.
Employer's liability insurance coverage provides for medical bills, benefits, and lost wages to staff hurt while performing job duties, regardless of who may be at fault for bodily injury. It can save restaurants thousands in potential lawsuits related to legal fees, medical bills, and payouts by taking the question of liability off the table in such situations. Workers' comp rates are determined by evaluating risks within a restaurant industry, a particular state's classification system based on business activities performed. Restaurant industry classifications will vary depending on what they present especially hazardous duties like frying or use of powered equipment.
Average annual costs typically range between $1,000 and $3,000 per year based on number of full-time staff. Larger high-risk operations may pay up to $5,000 or more. Part-time or seasonal employees are often excluded to reduce premiums in many states. Keeping updated records on staffing levels allows carriers to accurately rate policies for the number of covered individuals. Maintaining a safe workplace through training programs and compliance with regulatory standards can also positively influence renewal prices over the long run.
Commercial Property Insurance Cost for Auto Restaurant
While many establishments have lost income or lost wages from only minimal business use of vehicles, some restaurants do have business income and require regular transportation needs that warrant commercial auto coverage inclusion. This involves any company-owned or personal vehicles used in the restaurant business for work purposes such as delivery of catering orders, a food truck transporting supplies, and bringing staff to off-site industry functions.
Standard commercial auto policies provide liability protection similar to other general liability and business interruption insurance coverage by protecting legally from claims and medical expenses arising from auto accidents. Comprehensive and collision coverage can also be added depending on the business owner's policy or employer's liability insurance policy, and equipment breakdown insurance risk profile. Delivery trucks face higher exposure and rates than personal cars, which are only occasionally used for work.
Costs are impacted by factors like types/sizes of vehicles covered, their ages and values, as well as any at-fault accidents on record for drivers. Teenage and inexperienced operators increase premiums as well. On average, annual commercial auto insurance premiums begin around $500 for light use up to $1,000-2,000 or more for full-time delivery fleets. Rather than the extra expense for business interruption insurance by purchasing standalone commercial policies, many find it most cost-effective to bundle eligible vehicles with business interruption insurance within their' general liability insurance and small business insurance package for multi-policy discounts. Only vehicles regularly used more than incidentally for company business qualify. With risk management, rates remain competitive over time as well. Maintaining up-to-date vehicle/driver records assists underwriters while safe operation helps prevent claims from arising
Umbrella Insurance for Restaurants
While basic liquor liability and general liability-only policies give some protection, umbrella insurance offers extra coverage, unlike regular restaurant insurance that depends on smaller coverages combined like liquor liability insurance, and other regular coverage many restaurants utilize. These supplemental policies provide liability limits above what the general liability insurance or auto insurance covers. Standard umbrella plans add at least $1 million more coverage, but you can get up to $5 million in extra expense coverage or more depending on your needs. The extra premium is fairly low, like $500-1,500 per year. This extra expense insurance gives much better protection against rare but expensive claims.
Umbrella insurance kicks in after your other limits are used up. It handles any damages, customer injuries, settlements or payments above that amount. So it gives you a higher ceiling in case property damage or a claim goes over standard or general liability insurance maximums. Most experts say restaurants should get at least $1 million in umbrella coverage in addition to $1 million primary in general liability insurance without limits.
This balanced approach covers expenses and keeps you sufficiently protected without spending too much. Larger businesses or chains may want $5 million or more total in general liability insurance and protection between regular and umbrella restaurant insurance policies due to higher risks. Flood or earthquake damage isn't usually included, so many restaurants buy separate policies for these risks
Other Important Types of Business Interruption Insurance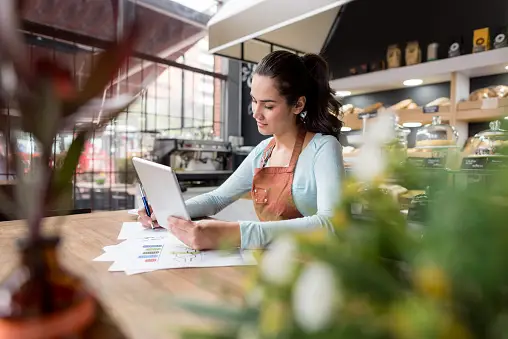 Liquor Liability insurance cost
If you serve alcohol, get a liquor license with liquor liability insurance as coverage. It protects against injury claims from customers who drank too much. The average costs for liquor liability insurance are $500-1,000 per year.
Commercial Crime Insurance
This commercial property damage insurance covers theft lawsuits related to risks like employees stealing money, goods being stolen, or robbery. It repays losses up to your limit, usually starting at $25,000, with coverage for $250-500 annually.
Employment Practices Liability (EPLI)
EPLI protects against lawsuits involving things like wrongful firing, discrimination, or sexual harassment. It ranges from $500 for basic workers compensation insurance coverage to over $2,000 depending on your staff size workers compensation coverage and insurance coverage.
Determining Overall Restaurant Insurance Costs
With a basic understanding death benefits of common and restaurant liability insurance, coverage limits and needs established, the restaurant liability insurance industry's next crucial step is evaluating costs from competing carriers. Budgeting typical annual premium expenses helps ensure financial stability and viability long-term for restaurant insurance itself.
Most experts recommend allocating 3-5% of total revenue towards insurance costs. However, comparative quotes allow tailoring the ideal balance of insurance coverage afforded versus the premium spent for individual and business insurance and business operations alone.
Several highly rated providers specialize in the food service space next to restaurant insurance and may offer risk management resources. Getting at least 3 premium indications allows contrasting all-in costs, factoring deductibles and coverage amounts for an apples-to-apples analysis of the next restaurant insurance here. Strategies like bundling multiple policies or engaging brokers in accessing group programs can potentially
Factors that affect insurance rates
When seeking competitive premium quotes, it's important for insurers to understand important details about a restaurant's specific characteristics and risk profile. Various factors influence underwriting calculations and annual rates charged:
Location
The geographic location of a restaurant can significantly impact insurance rates. Urban areas tend to see higher crime rates, which translates to greater both property damage and liability risks for insurers. Coastal regions also face higher premiums due to threats from natural disasters like hurricanes or flooding. Even subtle differences like being located near a high-traffic intersection or having limited parking can influence rates. Understanding a location's risk profile helps set appropriate coverage limits and expectations.
Size and Staffing Levels
In general, larger restaurants with higher seating capacities require more premium dollars to insure due to the greater scale of exposures. Larger staff counts trigger higher workers' compensation and medical costs as well. Square footage, number of dining tables, and maximum occupancy all factor into size assessments that impact premium budgets.
Higher employee headcounts drive up costs of mandated workers' compensation protection. Not only do workers compensation insurance premiums scale to the total number of staff, but discounts may apply when maintaining mainly full-time versus seasonal/part-time status. Maintaining careful payroll records helps insurers assess accurate wage amounts the benefit plans are based upon
Menu and Operating Hours
The types of foods served also affect insurance rates. Cuisines involving deep frying equipment or open cooking flames over wood or charcoal face costlier premiums. Sushi and raw bar presentations similarly present different food safety risks. Even offering alcoholic beverages increases liability exposures priced by underwriters. Knowing a menu's inherent hazards prepares for corresponding coverage outlays on the next insurance front.
Operating hours heavily influence employer's liquor liability insurance coverage and liquor liability insurance' risk calculations. Later evenings and weekend times, when alcohol is commonly served, correspond to increased injury claims likelihoods. Extended daily schedules raise commercial auto insurance needs as well to cover staff commutes. Insured operations should honestly report hours of business to carriers.
Building Age/Type and Safety Measures
The age and quality of construction of a restaurant building affect commercial property insurance and rates. Above-code features like commercial-grade fire suppression sprinklers, burglar/surveillance alarm systems, automated kitchen and equipment cleaning, non-slip flooring, and generalized compliance with safety regulations demonstrate reduced risks to carriers. By investing in staff training and appropriate protections, rates can potentially be negotiated based on enhanced controls and minimized exposures.
Understanding each factor informs providing complete operation details to carriers, which then enables the most competitive policy pricing negotiations. While certain aspects cannot change, others offer mitigation options to favorably sway underwriters' rate calculations over the long term. Now that a former restaurant owner has secured the financial support of necessary liability insurance policies, it is imperative to take steps to ensure ongoing protection and access to promised benefits of workers' compensation insurance if ever needed. Proper handling and employment practices liability insurance and record-keeping become a priority.
Now that the employer or business owner's policy, liability insurance, and policies are in place, restaurants must take important steps to ensure continued protection and access to benefits if needed. Key priorities include carefully filing all policies and renewals together in a designated location, promptly reviewing any annual non-renewal notices highlighting changes, adhering to agreed risk control obligations like equipment certifications or training, reporting any new hazards or alterations for timely rating reviews, fully cooperating with insurer loss prevention recommendations to maintain rewards programs, designating a contact person for claims and questions, requesting coverage evidence for vendors, staying aware of regulation changes, and making premium payments on time to avoid lapses in liability coverage as needs evolve over the business owner's policy or lifetime coverage limits.
Conclusion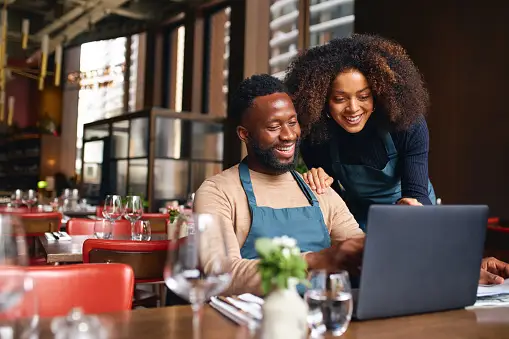 Restaurant insurance is a very important part of running a restaurant successfully over the long term. While premiums cost money up front, the protection is invaluable. It guards against expensive lawsuits, building and property damage. Business interruption insurance also guards against interruptions that could ruin your business. By learning about the different types of policies for your unique risks, you can put together a comprehensive plan that balances needs with budget. Work with an agent who can shop competitive quotes and optimize value.
Adopting safe practices and carefully following policies also earns better rates. Keeping good records proves you have coverage when you need it. A well-researched insurance plan is the safety net every serious and restaurant business owner deserves. It guards the assets and hard work you built over years from being destroyed by a single car accident or without protection. When done right, it pays off with greater peace of mind to bravely grow your ambitions.