If you work as a home remodeler or construction contractor, then general liability or contractor insurance or liability insurance for contractors is very important. It protects your business from financial losses if accidents happen on job sites. General liability contractor insurance, also called commercial general liability (CGL) insurance for contractors, helps keep contractors responsible and professional.
Contractor or professional contractor liability insurance covers injuries to workers, clients, homeowners, and the public during work. It also protects any contracting business from professional contractor liability insurance against lawsuits if someone claims your work caused bodily injury or property damage. Without professional contractor liability insurance, medical bills, legal fees, or repair costs from an accident could be financially devastating to contracting workers
Liability insurance pays damages or reimbursements on your behalf if someone sues you over injuries or property damage from your business operations. Policies usually provide for insurance of between $500,000 to over $1 million in coverage limits. This insurance protects contractors and construction businesses from any financial losses or legal or insurance problems caused by employee injuries or unexpected accidents on jobs.
This article will explain the types of contractor works covered by general liability insurance covers, coverage limits, common risks, standard policy details, extra options to consider, cost factors, understanding your policy, and more. Our goal is to help contractors learn about this important insurance and make good decisions to protect themselves and their businesses. Let's start with an overview of common what general contractors' general liability insurance covers, policy covers, and risks contractors face.
Common Liability Risks for Contractors
As a contractor, there are many potential risks on every job that liability insurance covers. It protects against injuries, property damage claims, and lawsuits from these risks. One main concern is work injuries at job sites. Accidents like falls from ladders, trips over tools, or injuries from heavy lifting are easy to happen. Liability insurance coverage covers employee injuries, you'd pay all medical bills or lost wages.
Damaging a client's home during work is another big risk. For example, accidentally cutting pipes while remodeling a bathroom. Leaky tools are staining hardwood floors or tools falling off scaffolding, and breaking roof tiles. Repair costs can be very expensive. Issues after a job are also a risk, like foundation cracks blamed on past work. Warranty claims or lawsuits may come years later.
Not meeting agreements is another risk. Failing to finish jobs on schedule as promised. Using low-quality materials could increase legal complaints where you pay compensation. Personal injuries are also possible if someone gets hurt at a job site you manage. Flying debris or falling equipment near active work may lead to liability and workers' compensation claims too. Legal fees to defend against unfair claims would come out of your pocket without any liability insurance coverage, though. Insurance helps pay lawyer costs instead of you paying personally.
With these common on-the-job risks, the importance of good liability protection and insurance carrier is clear for any commercial auto or contractor. Our next section examines policy limits and what standard commercial auto and contractor insurance policies usually cover.
Standard Liability Insurance Inclusions
While risks vary significantly by trade, most general contractor general liability insurance policies cover certain basic risks and types of claims contractors may face. Without endorsements or specialized riders, the above general contractor's general liability insurance company policy will respond to incidents involving:
Bodily Injury
This includes medical costs and workers' compensation if someone is hurt either on a worksite or a bodily injury due to contracted work. Lost wages and medical costs are usually included in workers' compensation or next insurance of workers' compensation if the bodily injury results in the inability to work.
Property Damage
If contracted or faulty workmanship causes commercial property to be broken, destroyed, or damaged. For example, a fire caused by negligence that spreads and ruins a new addition or commercial property.
Personal and Advertising Injury
For claims of libel, slander, and invasion of privacy through work-related acts or other forms or publications.
Medical Payments
Small amounts like $5,000 to cover medical expenses, bills, all medical expenses, bills, and expenses for work injuries regardless of fault to injured parties. Payment is expedited to help with bills and cover all medical expenses, bills, and expenses.
Legal Liability
Defense and settlement costs become involved if a bodily injury or property damage lawsuit is filed against the general contractor insurance carrier or the insurance company with or holding the policy.
Non-Owned Auto Liability
Incidents occur from job site vehicles not technically owned by the construction industry, construction site, or company or not legally required by the construction industry or contractor but under their care, custody, or control during operations.
General liability policies may also provide some coverage extensions like temporary premises, construction businesses like job sites, snow/ice removal or debris removal operations, and goods/products the contractor installs but does not manufacture. Together, these standard inclusions create a strong baseline protection against common construction exposures.
Optional General Liability Insurance Policy Add-Ons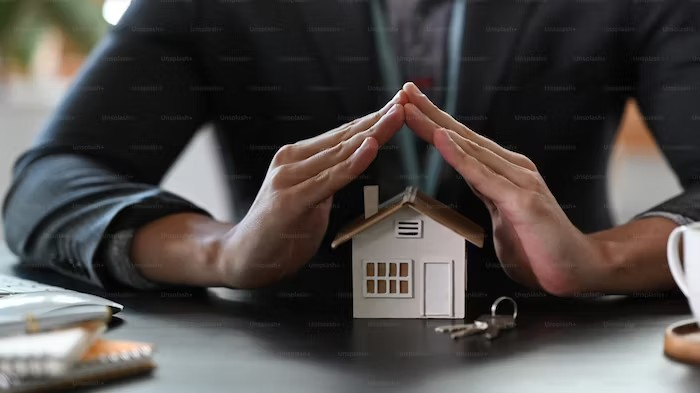 To this point, we've discussed various standard and optional general liability insurance coverages available to contractors, general liability coverage, personal and advertising injury insurance coverage, and contractor insurance and liability policies. However, choosing the right general liability coverage, personal and advertising injury, and contractor insurance and policy involves considering several factors that determine pricing. Contractors must obtain a policy that balances their needs with affordability.
Perhaps the largest factor influencing rates is the type of work performed, as some activities in construction industry inherently carry more risk than others. Specializing in areas like demolition, excavation, or infrastructure projects may lead to higher premiums compared to more routine tasks like interior remodeling or repair work. Additionally, policy underwriters will analyze the construction company's total annual revenue and payroll amounts to assess the whole general contractor business, scope of operations, and potential exposure to claims. Larger contracting firms or construction companies with numerous employees and high turnover are likely viewed as a greater risk than solo practitioners or small outfits.
What Affects Contractor General Liability Insurance Cost
Prior claims history also impacts pricing, as insurance companies want to insure contractors who minimize risks. Those with multiple filed claims over the years usually face steeper payment amounts versus fresh insurance companies seen with clean backgrounds. Some carriers may even decline to provide coverage to high-risk operations. Contractors can help their case by maintaining active safety certifications and ongoing training programs to demonstrate risk mitigation efforts as a priority. Additional risk management steps like thorough screening of subcontractors and the use of qualified labor can create goodwill with insurers.
Premium structuring allows for further customization. Paying in full upfront annually typically costs less than opting for installment plans. Riders with higher liability limits necessitate higher overall rates as well. Policyholders must weigh affordability against adequate protection for unforeseen incidents. Finding the right balance through understanding all determinants of pricing leads to secure, sustainable coverage aligned with small business insurance needs.
Understanding Your Insurance Policy
With so much at stake, it is crucial for contractors to have a thorough understanding of their own general liability insurance policy and coverage. Taking time to carefully review policy documentation upfront prevents surprises if a claim arises. Most policies are structured similarly, with distinct sections outlining covered events, exclusions, and other about of general liability insurance policy coverage, insurance amount, limits, and terms of coverage. Examples of standard general liability insurance policy front sections include declarations, insuring agreements, exclusions, conditions, and definitions.
The declarations page summarizes the policy covered key details like the named insured, policy periods, premiums, and liability limits for bodily injury and property damage claims. Higher limits provide greater financial protection insured even against major incidents. The insuring agreement establishes what types of claims of property damage or injuries the coverage insures against according to the contract. Contractors must ensure their expected exposures and activities during covered events are unambiguously covered by the occurrence policy.
Exclusions stipulate occurrences and events the policy will not respond to or defend against. Common exceptions involve auto or watercraft liability, asbestos/lead abatement, and pollution incidents without endorsements. Conditions list important policyholder duties and procedures in the event of a serious liability claim. Timely reporting, release agreements, and claim cooperation help protect coverage rights. Definitions to clarify meanings of important terms were needed to avoid confusion over interpretations. Insured contracts or non-owned worksite coverage language requires understanding.
With a thorough, full general liability policy, insurance cost, and comprehension of policy structure and terms, contractors can feel confident operating their small businesses and responding effectively to insurance, if incidents do occur down the road. Let's move next from general liability insurance to discussing other side business insurance and considerations.
Insuring Contractors Based on Business Structure
The type of business structure impacts what types of general liability coverage and policies different contractors' construction businesses may need. Considerations for a general liability policy also vary depending on needs as a sole proprietor versus an LLC versus a large company. For independent contractors, many construction businesses operating as sole proprietors, an individual or "named insured" or general liability insurance cover builds risk insurance, the policy to support solo work. Premiums are usually lower than larger firms. However, a general liability policy or umbrella coverage often doesn't extend to LLCs or employees.
Limited liability companies (LLCs) and business-owned vehicles need separate policies listing the business as the named third party's property insured to provide limited liability protection for owners. LLC policies generally cost more than sole proprietor coverage. Larger contracting businesses and construction companies operating as corporations or partnerships require specialized policies to cover multiple staff. Premiums tend to be the highest, but risks are greater for small businesses with more personnel.
Subcontractors working under a general contractor also require assessment. Some GCs require subs to hold their own liability coverage to qualify for jobs or transfer risk. A subcontractor liability policy fulfills this need. Minimum insurance limits are commonly mandated, too, for subs. Meeting these before starting the job ensures proper protection is in place. Insuring part-time contract work presents unique needs, as projects are short-term versus ongoing. Occasional short-term supplemental policies may suffice versus annual coverage. Thorough evaluations with experienced agents address how policies can further protect the general contractor insurance, general contractors themselves from other general contractors, and different side business insurance models to meet obligations for each operation's unique structure and risks. Appropriate general contractor insurance also builds trust from clients.
Insuring Different Work Scopes
The type of work a contractor performs can have a significant impact on the structure and cost of their contractor's general liability insurance and policy. Understanding how the scope of work factors into your own contractor general liability insurance and policy coverage decisions is important for ensuring that contractors have the right protection.
Residential projects like homes, condominiums, and apartments often present different risks than commercial property construction. While residential jobs involve working in and around occupied living spaces, commercial property sites feature larger scale, complex designs, and stricter regulations.
Project duration
Project duration is another consideration, as short-term contracts lasting weeks pose less exposure than multi-year developments. Seasonal or temporary operations may qualify for alternative term-based policies versus annual coverage. Managing projects introduces responsibilities for on-schedule completion, budget controls, and subordinate contractor oversight. Hands-on work focuses professional liability more on workmanship factors. Project managers benefit from professional liability add-ons to supplement the general professional liability-only policy and CGL coverage. Understanding these nuanced exposures helps contractors pick plans accounting for differences. Residential remodeling experts don't need the same general professional liability-only policy as heavy highway builders, for example. Working with licensed agents ensures all bases are covered for any operational scope changes over time as well.
Policy Claim Management Best Practices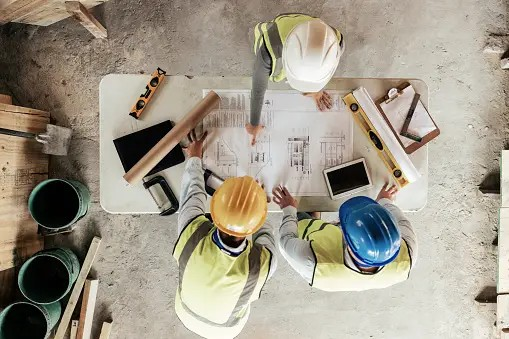 It's important for contractors to follow certain steps to make the whole insurance company claims process go smoothly. Having good record keeping practices from the start helps avoid problems. Keeping files on all jobsites, work details, materials used, and any incidents help remember project specifics if issues come up later. Photos of work completed verify the agreed contract.
Policies say exactly when potential claims must be reported, usually within 30-60 days. Tell the builder's risk insurance company right away about any incidents, injuries, or accusations so they can start reviewing coverage. Giving the insurer quick access to damaged areas or injured person exams shows cooperation. Provide records and work areas promptly to speed up the review.
Adjusters may call to hear a recorded statement about incidents. Understand this process, keep clear memories, and involve a lawyer if needed. Settling claims through direct negotiation instead of lawsuits benefits everyone and keeps the insurer as a long-term partner. Give adjusters permission to reasonably solve problems. Documentation also defends against unfair lawsuits by proving you're not responsible for damages or injuries. Following these steps helps contractors and insurers work together to best handle claims as needed under the policy terms.
Maintaining and Improving General Liability Coverage
Having general liability insurance is important, but policies also need ongoing care. This helps ensure the best protection long-term. Contractors should follow these tips. Meet yearly with agents to review coverage. Check for any business, claim history, or market changes affecting terms, limits, or premium costs. Adjustments may be needed.
As companies and projects change over time, checks increased on general contractors' liability coverage or specialist coverage limits. Growing construction businesses will likely have additional insureds and require additional insured or higher total coverage amounts. Experienced, safety-focused general contractors may get lower rates by showing risk reduction efforts like strong training, certifications, quality controls, and subcontractor management controls.
Staying claim-free results in lower renewal costs. Contractors motivate safe work by linking practices to insurance expenses. Joining trade groups allows preferred insurer relationships and policy resources. Partnerships strengthen assistance and advocacy for contractors' needs. Specialized certifications enhance qualifications and insurability. Building positive reputations aids insurers' and clients' acceptance. With livelihoods depending on planning ahead, active policy custodianship optimizes finances through different economic cycles. Stay current on evolving risks and reinforce coverage resilience.
Conclusion
We've discussed how general liability insurance plays an important but sometimes overlooked role next to insurance and for contractors. Whether working alone for small businesses or on large commercial projects, risks from accidents, claims of responsibility, or injuries are always present.
Having the right coverage tailored to your needs helps focus on running the business instead of financial problems. While premiums cost money ongoing, the financial protection and confidence provided are very valuable for a small business' success. Choosing reputable insurers through experienced agents ensures claims processes and medical payments are handled efficiently when needed most.
Some final tips – verify minimum state insurance rules are followed. Shop around for affordable rates from competing insurance companies, too. Mark renewal dates and payments on calendars to save money and stay proactive. Ongoing risk management and education foster a safety culture, benefitting insurance companies, clients, and workers.
For help Determining the coverage needs of construction businesses and industry, contact trade groups or check regulatory guides. Speaking directly with agents clarifies exactly what policy covers and what is included, legally required, or excluded in policies based on the company, industry, and completed operations used. With the liability, full attention can go toward the craft of construction work.